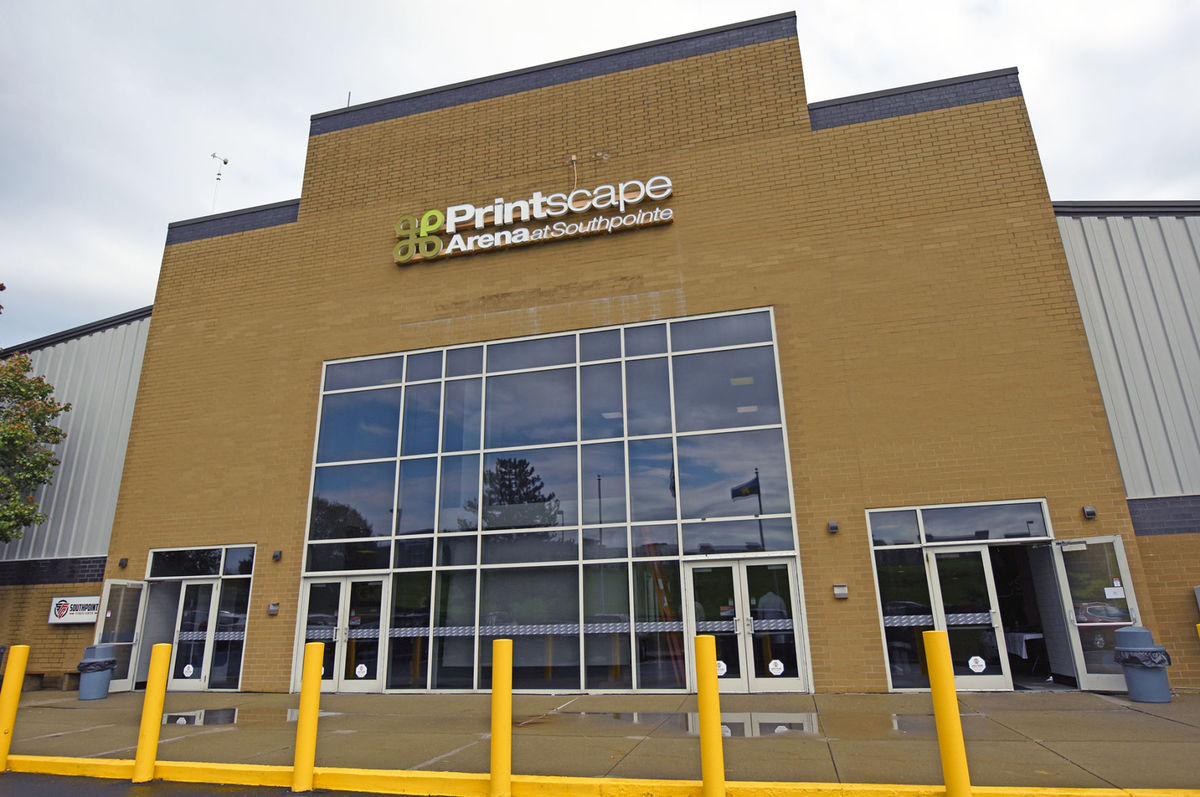 Nov. 3, 2017 – With the help of Murry Gunty from Blackstreet Capital, Southpointe's legacy sports complex has been officially renamed Printscape Arena at Southpointe.  
The 22-year-old arena will operate 365 days a year and continue to provide world-class facilities for hockey teams of all ages, as well as soccer, volleyball, lacrosse and other sports.
Homegrown businesses took advantage to associate with such a "unique opportunity."  Printscape Imaging and Graphics, a local print shop that specialized in branding solutions for companies, signed a multi-year agreement for the rights to the name.  Co-owners Bubba Snider and U.S. Navy retiree Ed Kelly will be opening Bubba's Gourmet Burgers, another locally owned and sourced business.
Murry Gunty and Blackstreet Capital own multiple arenas around the country and collectively draw 4 million and 5 million a year.